CFAMediaV7: "Your plugins are actually the only reason why I even have After Effects installed on my machine."
Vladan Miladinovich: "…Its just insane!"
Gary Bird: "Absolutely amazing how this saves SO much work and time, and yet comes up with results far better than I could have done manually! And I've only just opened the box."
EditMonkey is the latest release from Ebberts + Zucker that harnesses the power of After Effects to generate and sequence complex multi-page animations quickly and easily. Our latest tool is capable of creating dozens of animations with a single click, perfect for a wide range of projects that require transitions from one graphic to the next….but is flexible enough to create simple animations as well. This Monkey is our most versatile product to date, making it an invaluable part of your everyday toolkit.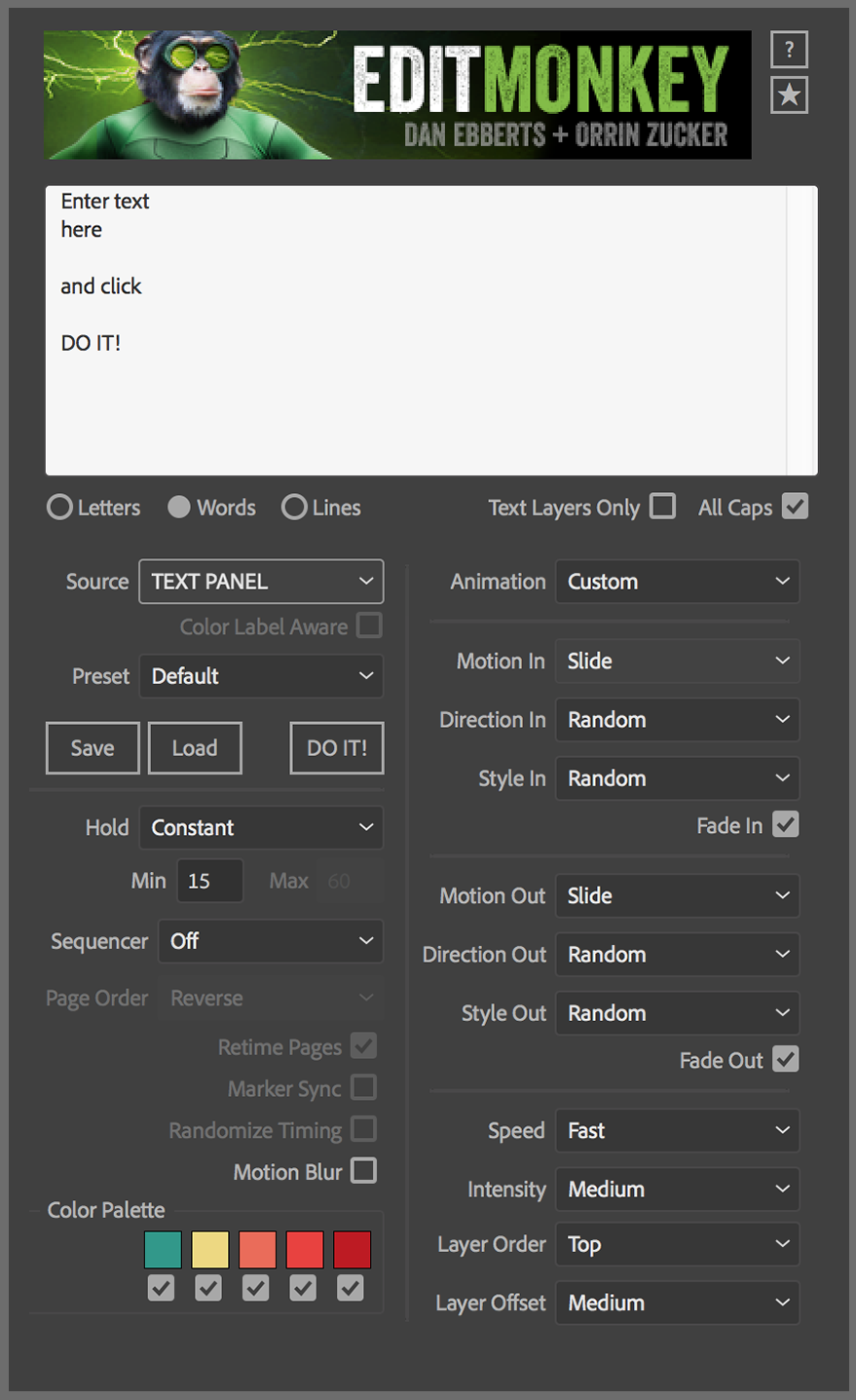 Key Features
– Keyframeless and dynamically linked to markers
– Built-in Text Generator that operates on lines, words or letters
– Groundbreaking Color Label Aware feature to facilitate multi-layered page builds
– Transition in and out endless builds with one click.
– Marker-based Retime feature to make time-remapping adjustments easy
– Marker Sync to automatically retime based on an existing marker layer
– Dozens of ways to add variations between multiple animations
– Automatic Animation option for great results quickly.
– Custom Animation settings for more control
-Thousands of motion combinations
– Flexible workflow to allow for easy post-build changes
– Makes quick text animations a breeze
– Bonus Marker Ramper (included with purchase)
– Each EditMonkey page can contain hundreds of animated layers.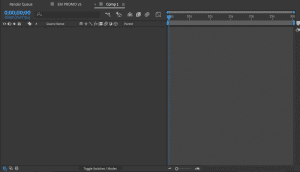 (Visited 158 times, 1 visits today)